Warehousing/
Contract Logistics
In Good Hands and Always Ready to Go
Our logistics centres in Stuttgart and Gingen/ Fils offer storage facilities and services for a variety of demands. With about 4,000 sqm warehousing – including a high rack with 5,000 pallet positions – we are able to meet the needs of our customers.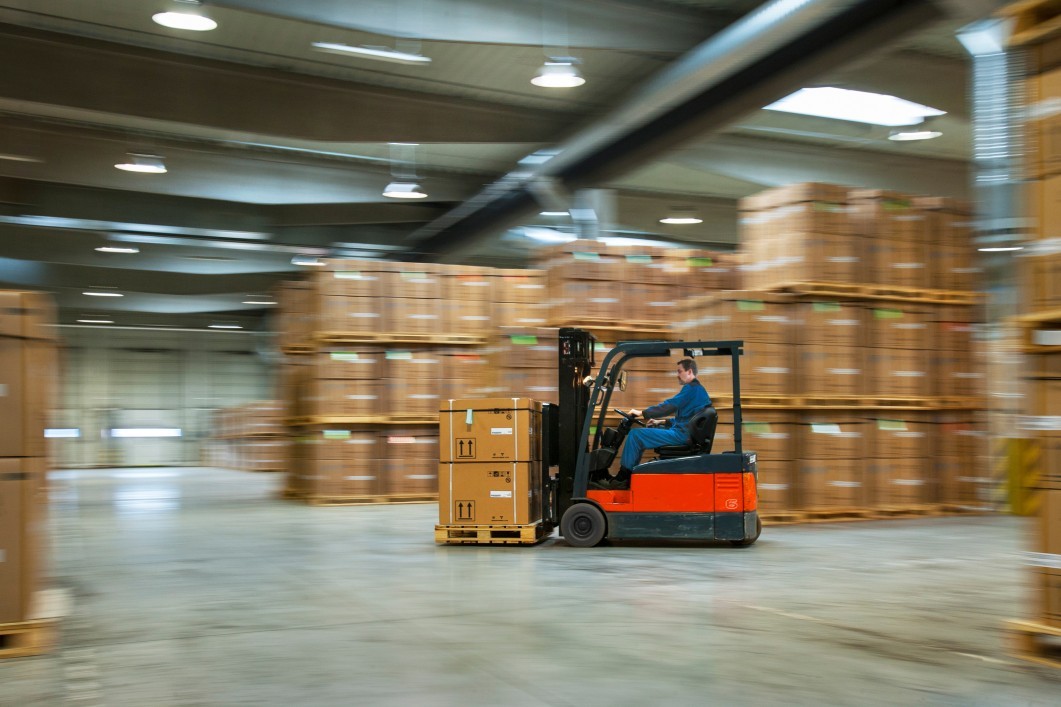 Block storage
In this area of our warehouse, customers have the option to store stackable pallets, crates or cages, directly stacked or side by side in blocks. Here, no shelf technology comes into play. This type of bearing allows quick storage and retrieval of similar goods. This allows for optimal use of space and for our customers to cost-efficient storage. 
Block storage with ramps correspond to approximately 2,000 sqm of storage space, plus an additional 800 sqm without ramps at ground level are also available. Field warehousing of 10,000 sqm offers more warehouse capacity, especially for weather-resistant products.
High-rack Warehouse
With high rack storage technology, palletized goods can be stored easily to save space and be accessible and ready. For this type of storage a 2,000 sqm warehouse with 5,000 pallet spaces is available. 
Picking Services

H. von Wirth is also pleased to do picking services for its customers. These services are handled in special designated storage areas. Picking is possible in boths areas – block storage and high-rack warehouse.
Cargo Handling
This storage area is located at ramp level and is ideal for storage and retrieval. This is where all incoming goods are registered and distributed to the designated places. Outgoing goods are temporarily stored here so that they are immediately available to be loaded onto corresponding trucks.
Contract Logistics
In addition to high quality transport and warehousing, we offer our customers added services such as shipment registration, special order processing and tracking. We are also happy to help with any non-added services such as: assembly work, repairs, quality control, packaging and display creation.
Waldheimstr. 5 | 70435 Stuttgart